What kind of artist would I be, if I wouldn't have my own action figures?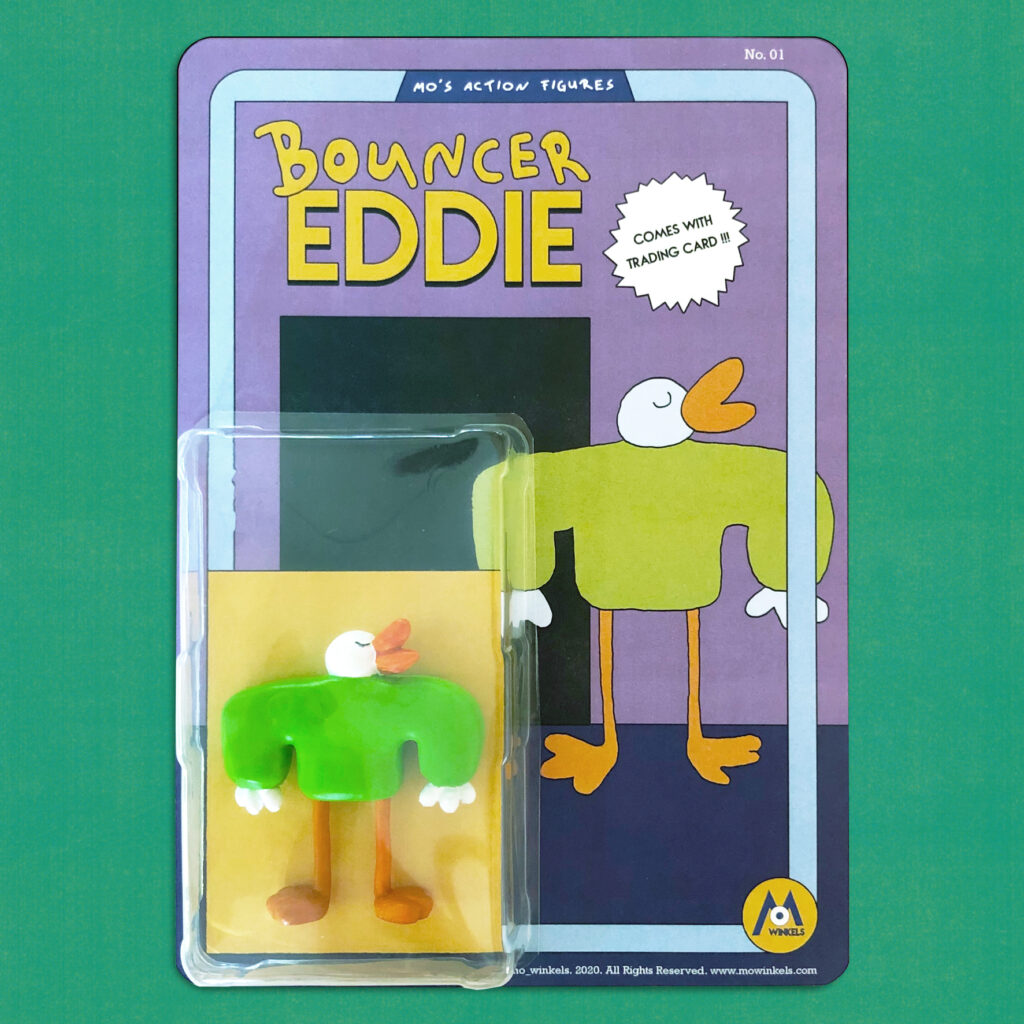 The first character in the ongoing series, is "Bouncer Eddie". The actually very thin duck, can now finally pursue his dream job as a bouncer, because his grandmother made him a thick green wool sweater, which cleverly conceals his slender physique. The figure is 8.5 cm tall and comes with a great Eddie Trading Card.
As a second figure you can now also put "Phteven" the lisping basilisk on your shelf. Due to a small speech defect, Phteven unfortunately doesn't speak the snake language perfectly and therefore had communication problems with his master, "Phalaphar Phlypherin". The latter locked the poor basilisk in a secret chamber to get rid of him. But now the "Chamber of the Phecretph" has been reopened and you can add the 10cm tall, adorable basilisk to your iconic Mo Winkels collection.
The figure comes with an exclusive, unique and secret trading card called "Philver Phteven". This trading card is only available with the purchase of a figure. So don't hesitate and visit my shop as soon as possible!
Right…
an
artist
without
his
own
action
figures!
The child in me, who collected every figure to get his hands on, told me I needed my own figures. Of course, these are not really mass-produced action products, but rather handmade unique items and art objects.
I got myself a 3D printer to produce my favorite characters. The three-dimensional models for the printer were created in months of cooperation with two 3D artists. Kent Fremon from Canada created the print template for "Bouncer Eddie", while Dominic Perović from Croatia helped me breathe life into "Phteven the Baphilihpk".
A figure takes 6-8 hours to print and is then being polished, processed, primed and hand painted by me. In addition, the figures are stored and shipped in a specially designed packaging to give them the special action figure look.